GENERAL VESSELS is able to build products in compliance with international standards (ASTM, ASME, EN and PED) and is also certified according to EN1090-1: 2009 for the execution of steel structures.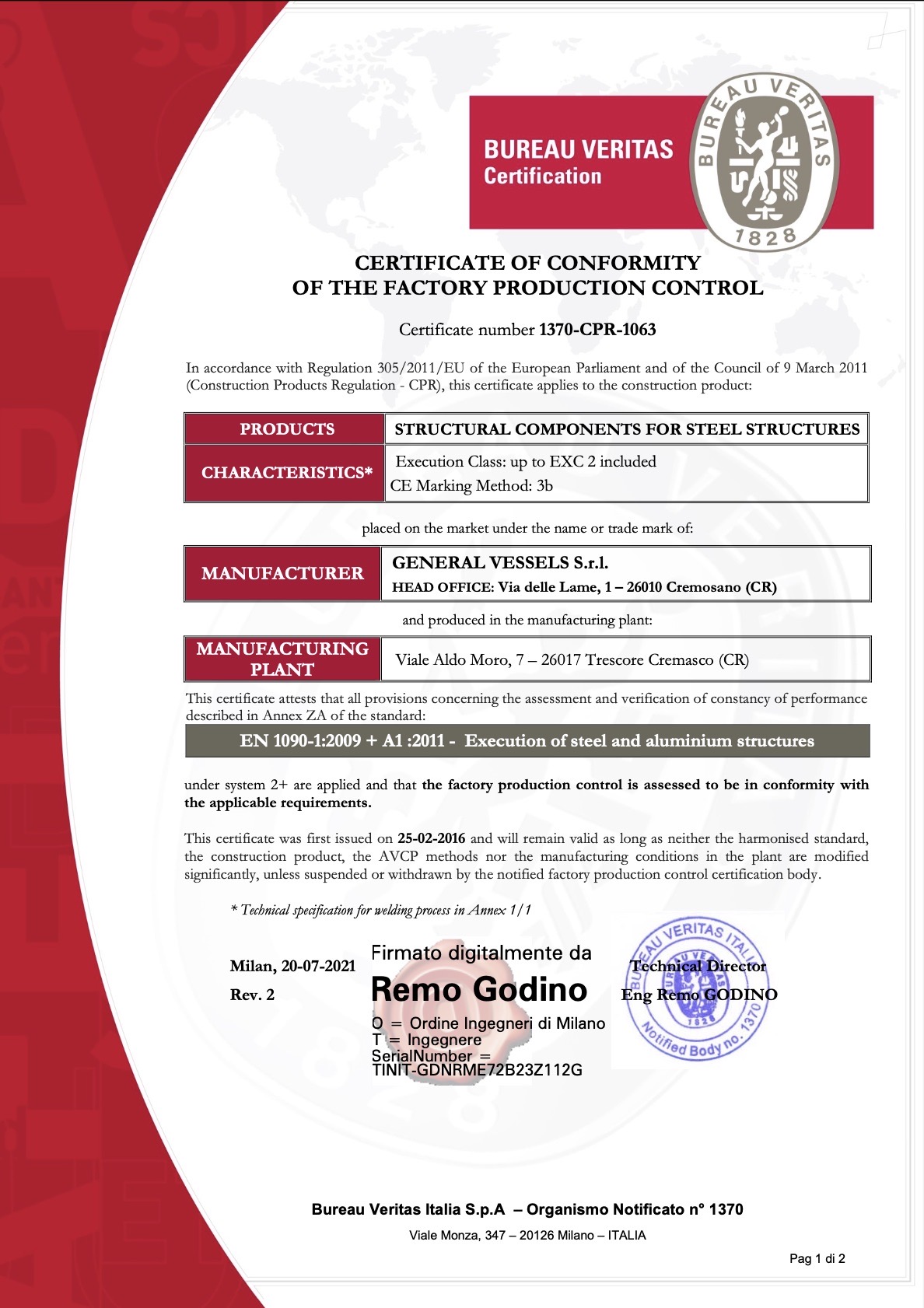 The company organization has also obtained the Quality System Certification according to the ISO 9001: 2015 standard.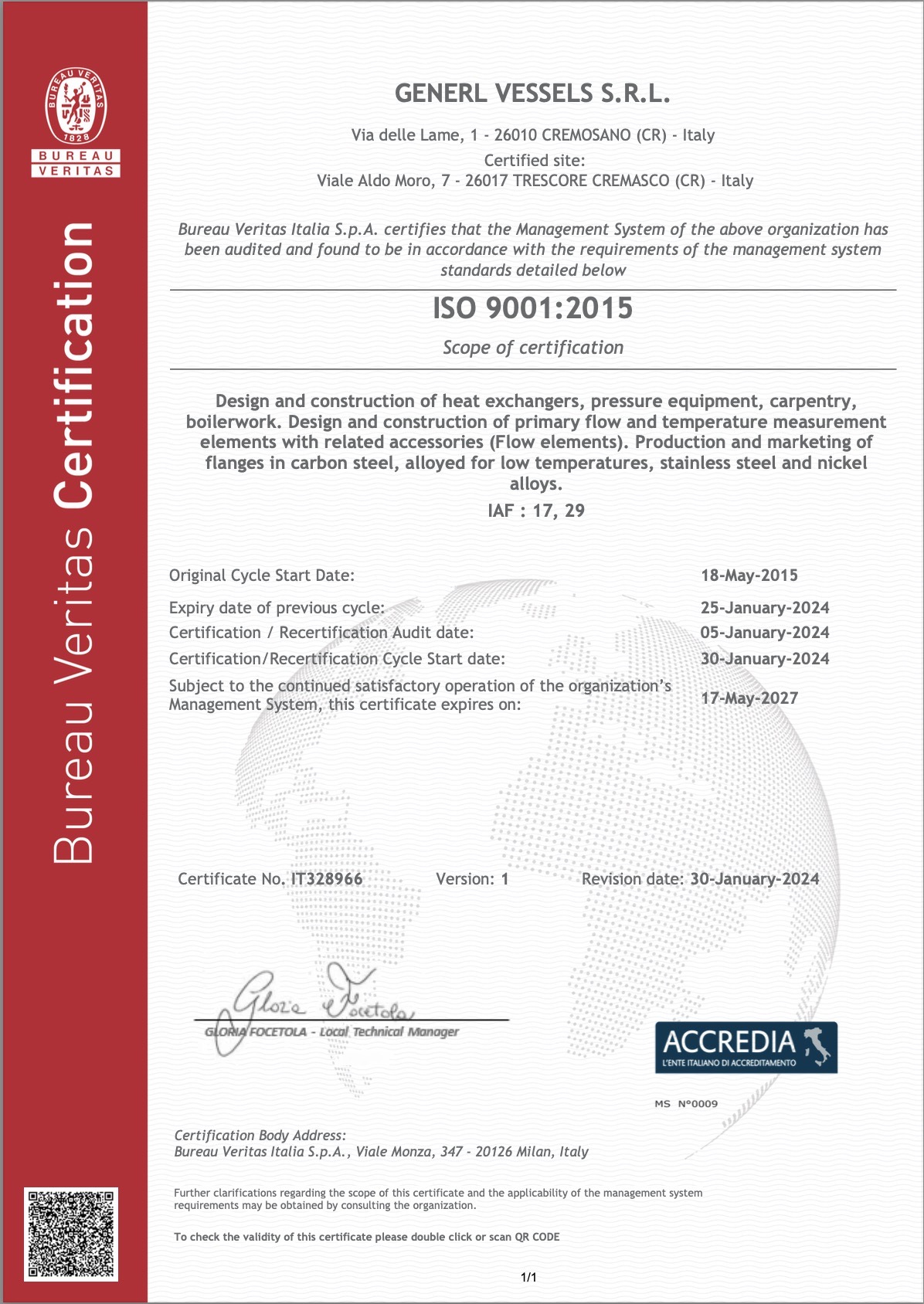 The welding processes have been certified by BUREAU VERITAS according to the UNI EN ISO 3834-2: 2006 standard and the activities are followed by a Welding Inspector and carried out by qualified staff.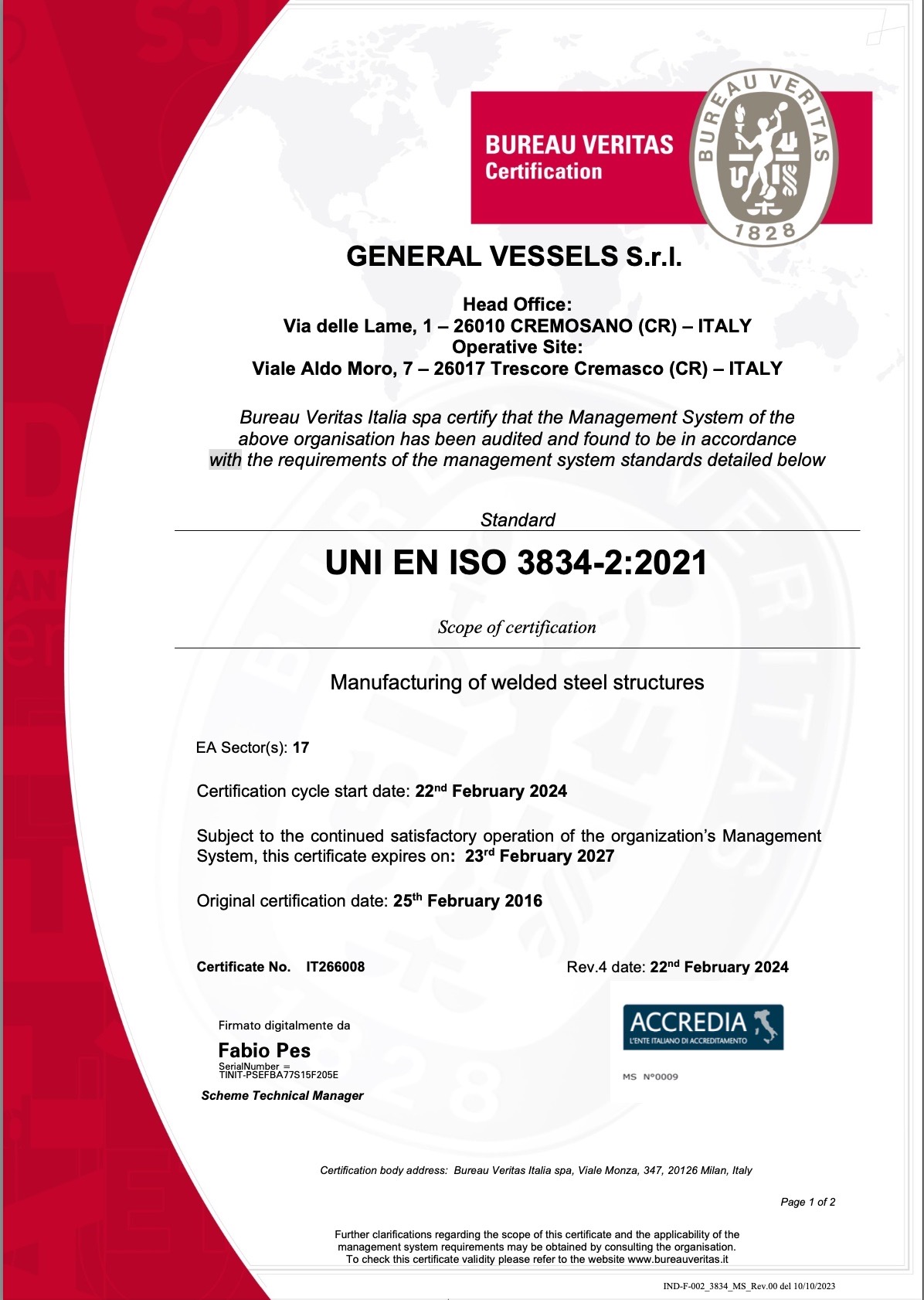 The company is in possession of welding procedures (WPS / PQR) in accordance with ASME IX and EN regulations issued by certified bodies.